About Project
The New Jersey Transit Authority (NJTA) was planning to build the Trans-Hudson-Express (THE) Tunnel Project. This would create an alternate path into Manhattan along with a secondary underground station for passengers. Simultaneously, the No. 7 Subway Line Extension Project is underway by Metropolitan Transportation Authority Capital Construction (MTACC). This will extend the existing subway line, which currently ends at Times Square Station. The area at which the THE tunnels would run underneath the No. 7 Subway Extension tunnels is referred to as the Interface.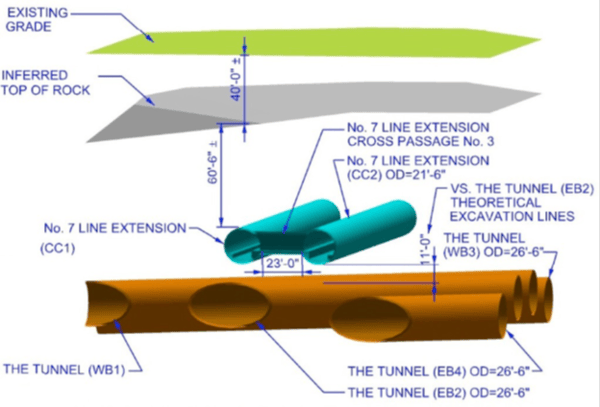 3D view at interface location
Project Name
Trans Hudson Express Tunnel (THE Tunnel)
Location
New York, USA
Construction Period
2009 – 2011
Contractor
Fay, Spofford & Thorndike (FST)
Designer
Gall Zeidler Consultants
Gall Zeidler Consultants (GZ) assisted in assessing the impact of THE tunnel construction on the No. 7 Subway Extension Line tunnels at the Interface. To do so, the host rock and its structural behavior were examined as a result of the envisioned tunneling techniques of both projects. A three-dimensional (3D) numerical analysis was used to support the investigation along with a comprehensive risk analysis.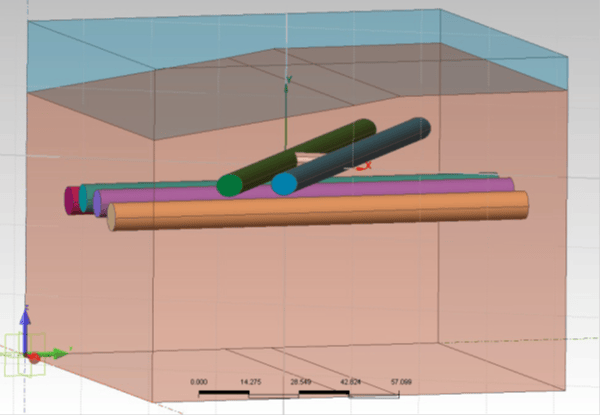 Interface between No. 7 Subway Extension and the Tunnel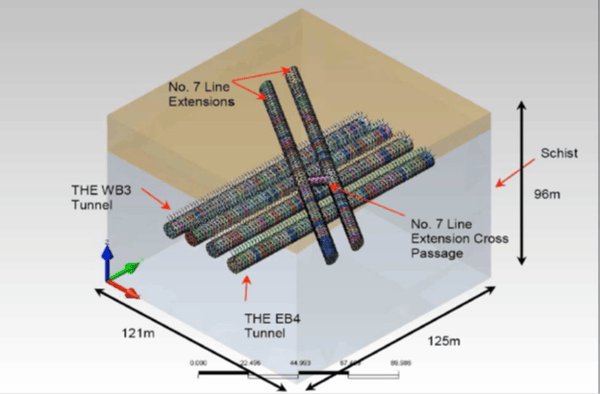 3D mesh for stability assessment of impact on existing No. 7 Line tunnels
---
▪️ Blog | 5 Common tunnel designs to consider 3D effects
▪️ Blog | Modelling of the joints between segments in TBM Tunnel

👉 Click here to see the case study webinar