About Project
Rising 1,000 meters into the Arabian sky, Jeddah Tower will eclipse the reigning tallest building by 173 meters. The first phase of the Kingdom City comprises the Tower, a 65,000 square meter retail mall and a 3,000+ car underground garage.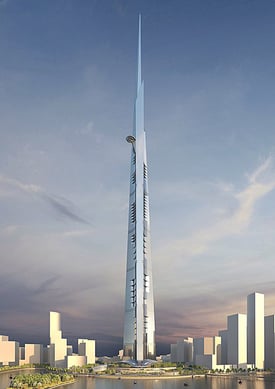 Rendering of Jeddah Tower
Project Name
Jeddah Tower (formerly Kingdom Tower)
Location
Jeddah, Kingdom of Saudi Arabia
Construction Period
2013 – under construction
Contractor
Saudi Binladin Group
Designer
Langan International
Langan was appointed as geotechnical, site/civil and traffic engineer and parking planner for the first phase of the development. Langan's role as the geotechnical engineer included the development and oversight of the site subsurface investigation, 3D finite element modeling of the soil-foundation structure interaction, settlement predictions of the foundation performance, development and oversight of full-scale load testing and final design of the piles in collaboration with the design team.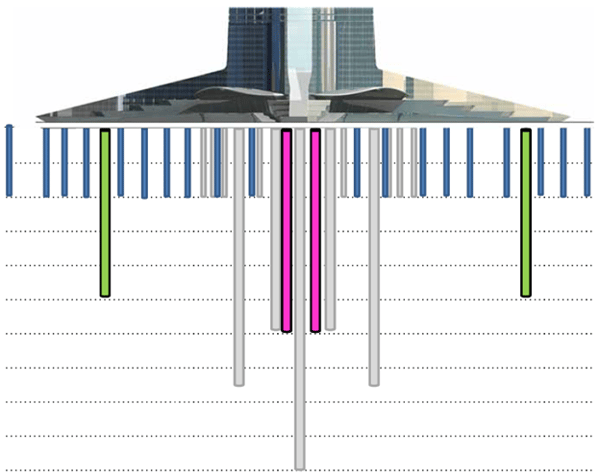 In-situ testing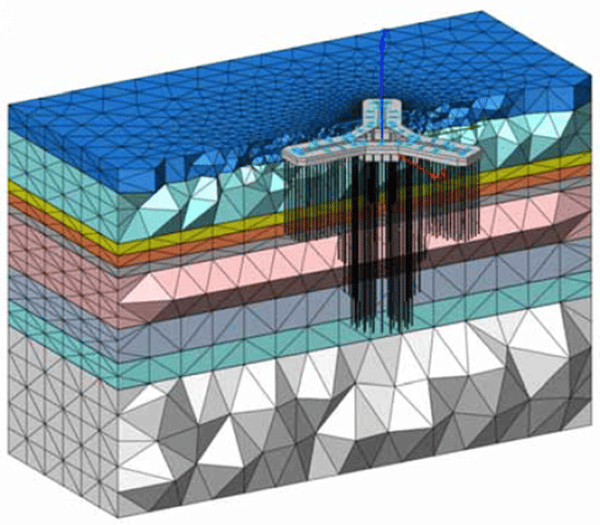 3D geotechnical finite element model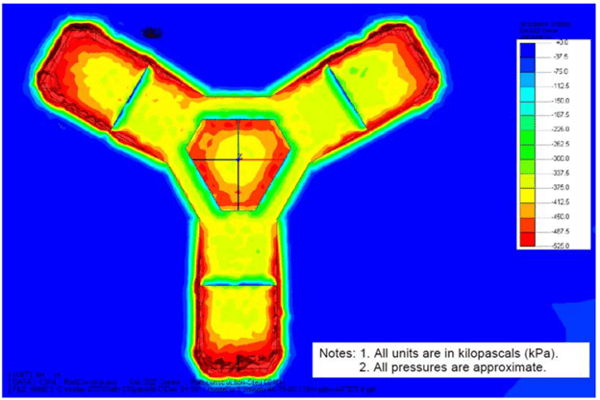 Bearing pressure contours