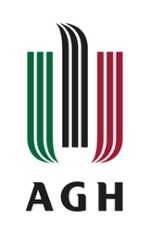 AGH University of Science & Technology
AGH is one of the largest Polish technical universities. At the Faculty of Mining and Geoengineering, numerical analyzes have been performed for many years at the request of external companies, both from the mining and construction industries. The main activities are focused on the slope stability, tunneling, foundations system.
Michał Kowalski (GTS NX Expert User)
Michał Kowalski has been involved in geotechnics for 15 years. During this time he participated in about two hundred studies and expertise for Polish and international industry (including Norway, Vietnam, the Czech Republic, Sierra Leone). He also participated in the following research projects titled 'Development of coal gasification technology for highly efficient production of fuels and electricity', 'Blue Gas' and 'RID (Road Innovation Development)'. He is currently involved in the project 'LOOP - Landing Once On Phobos', carried out jointly with the Space Research Center and founded by the European Space Agency.
Email: kowalski@agh.edu.pl
Website: https://www.agh.edu.pl