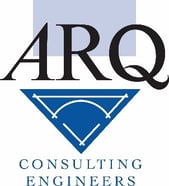 ARQ Consulting Engineers / South Africa
ARQ is an award-winning consulting engineering firm specialising in dams and geotechecnical engineering. ARQ was established at the beginning of 1993 on the platform of the specialist capabilities of its founders in bridge, dam, and geotechnical engineering. Over the years, the company has consolidated a local and international reputation as a leading dam and hydropower engineering consultancy.
ARQ has been active in dam engineering since 1993. ARQ has been involved in over 150 projects involving dams, hydropower, and river engineering in 33 countries; with 43 new dams completed or currently under construction (the highest being 275 m), 14 completed projects involving major rehabilitation or raising, 25 projects at pre-feasibility and feasibility level (highest dam of 275 m) as well as dam safety/asset evaluation studies. ARQ has furthermore contributed staff as specialists on local and international projects as members of expert panels and/or reviewers, and have undertaken various hydropower projects.
ARQ has worked on all dam types, including Roller Compacted Concrete(RCC), Rubble Masonry Concrete (RMC), hardfill, concrete (arch and gravity types), Concrete Faced Rockfill Dam (CFRD), earthfill, rockfill, and composite dams. Our teams have worked across most continents and are well versed in international best practice, routinely applying state-of-the-art technology and systems to support a more efficient project process.
Website: https://arq.co.za
E-mail: ryan@arq.co.za